Directored by knowledge and experience
Roy Rogers
BScEng (merit Civil Eng.), Master of Management (MBA), MIEAust, CP(Eng), MAICD
Roy Rogers has significant experience in Construction, Marketing, Executive Management and Leadership. His experience has come from working with a variety of companies including BHP, EMAIL Group and The Flagstaff Group holding various positions from Construction Manager to General Manager and CEO.Roy's strengths are in developing strategies that lead business performance and growth, manage organisational change and developing organisational culture that improves personal growth and business performance. Roy takes an active role in the business and community being a member of the Business Chamber Regional Advisory Committee, mentor for the Leadership Illawarra development program for emerging leaders and a foundation supporter for the CEO Sleepout in the Illawarra. In 2016 Roy was the recipient of the Illawarra Business Chambers' Leader of the Year Award.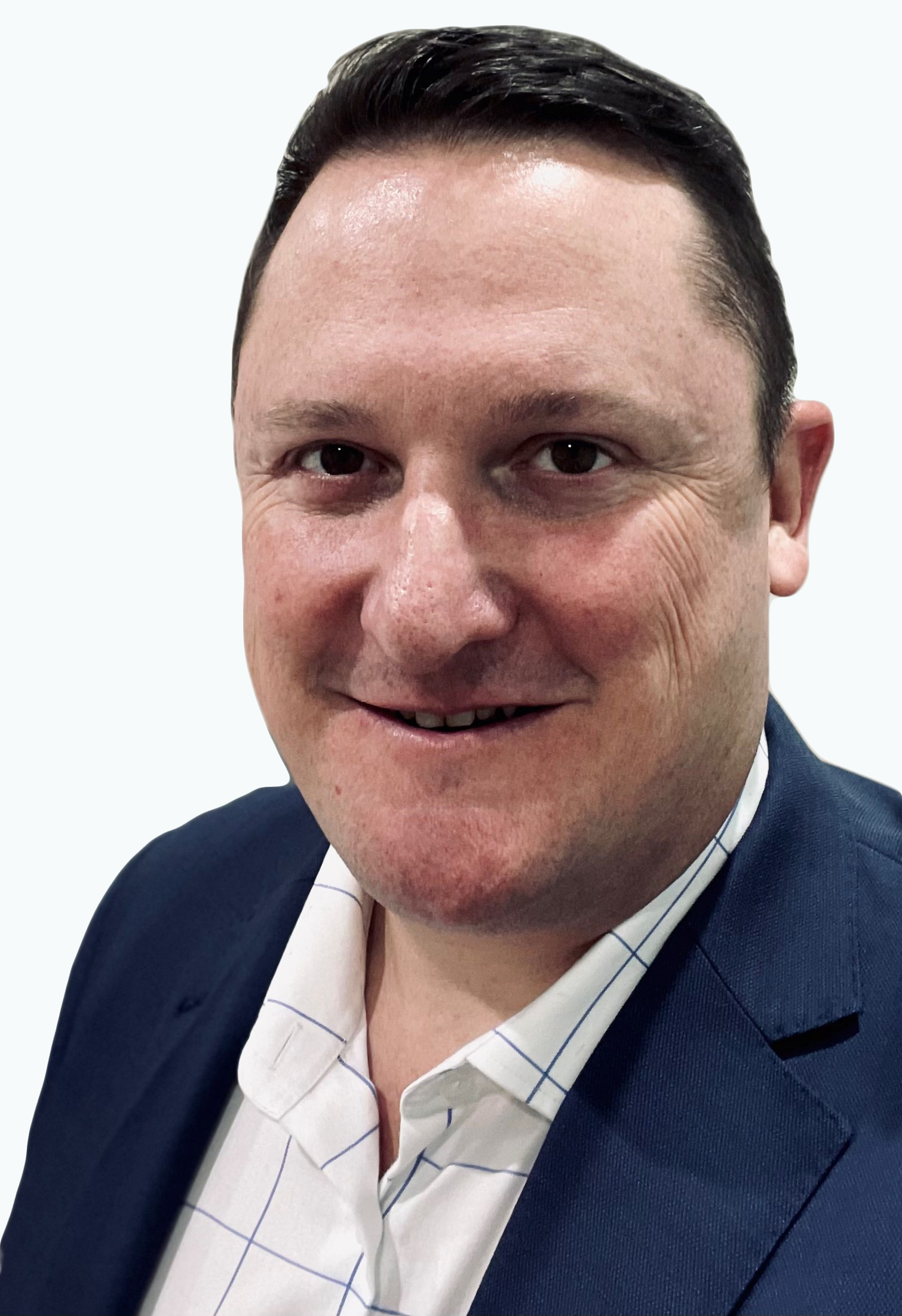 Haydn Calderwood
GAICD

Haydn Calderwood is a collaborative leader with over 20 years extensive experience in finance, risk management and business strategy. Haydn is an Executive Director at Westpac Institutional Bank where he leads the Central Service and Transformation business in Financial Markets. He has served on the Board of Tenants Victoria where he also chaired the Audit and Risk committee and has experience with Unison Housing (formerly Yarra Community Housing), serving as a member of the Finance, Audit and Risk committee. Haydn is also a member of the Retail Advisory Committee with the Australian Financial Markets Association. Haydn is completing his Master's of Business Law and has industry qualifications in financial services and financial markets.
Judy Valic
Bachelor of Commerce, Certified Practicing Accountant (CPA)

Judy Valic has over 30 years' experience in a wide range of finance, accounting and executive management roles. Judy started her career in chartered accounting and has since worked in local government and with a multi-disciplined not-for-profit organisation that provides a range of social services including foster care, family support services, aged-care and disability services.

Judy recently held the position of Executive Manager Business Support at CatholicCare Wollongong and over years has gained experience in project management, strategic planning, risk management, performance and impact measurement, human-centred design and impact investment design. Having gained a Bachelor of Commerce (Accounting) at the University of Wollongong Judy is also a Certified Practicing Accountant (CPA).

Judy is passionate about the For-Purpose sector and the positive impact it has on the lives of vulnerable people in our community. Judy has recently commenced consulting through Business Impact Group where she provides a range of services, from financial modelling to innovative service design to strategic planning, that allow For-Purpose organisations balance Head and Heart – maintaining financial sustainability while increasing social impact or achieving social change.
Lesley Bull
BTP(Hons), MEL, MPIA, MAICD

Lesley is a town planner with over 25 years' experience in urban development across a broad range of planning services relating to complex residential, employment and special use projects. She built her professional career providing strategic input into critical decision making as a trusted advisor to some of Australia's biggest national private sector clients and multiple agencies within the NSW State government. During her technical professional career Lesley was the Project Director directly responsible for the delivery of planning services on some of the largest urban development projects in NSW.

Lesley is a Company Director of Ethos Urban. She also holds the executive position of Group Director People Support, Culture and Change at Ethos Urban and is responsible in that role for building a diverse, inclusive and high performing team through organisational development, succession planning, talent acquisition and retention, learning and development and operational design.

Lesley has an Honours Degree in Town Planning from the University of New South Wales, a Master of Environmental Law from the University of Sydney and is a certified Organisational Coach (IECL). She is a member of the Australian Institute of Company Directors, the Planning Institute of Australia, and the UDIA (NSW) Diversity and Inclusion Committee.

Lesley is passionate about sharing her skills and knowledge to help improve our communities and make a difference to the lives of others.
Michael Szafraniec
Bachelor of Science (Population Health) and MBA (International Business)
Michael brings to the Housing Trust a wealth of experience from the community service not-for-profit sector both locally and internationally. Michael also brings to the role international community development experience gained through working with the United Nations Dept. of Economic and Social Affairs in both New York and Geneva. Michael is a lead consultant for international social policy change and provides regular contributions to the world public sector report and the International Committee of Experts in Public Administration.
Pamela Ameglio
MSc. Exploration Geology, INSEAD Advanced Management Programme (AMP)

Pamela is an Executive and Non-Executive Director in Australasia and Arica with 8 years' experience in public and private sector corporations and Not for Profits in the mineral resources, mining technology, nuclear medicine and nuclear research and nuclear waste sectors.

Pamela is a Group Executive at ANSTO. She is also currently on the Boards at Australian Nuclear Medicine (ANM) in Sydney as well as Exige and Gyrolag in Johannesburg, South Africa.

Pamela has a strong background in major construction projects and is passionate about continuing Housing Trust to achieve their goals.
Scott Bridgement
B.Com FCPA MAICD FGIA FIML

Scott Bridgement is an internationally experienced Finance and Strategic Executive in Government, Private and the NFP sectors. He is currently the Director of Sustainability, Business & Investment at Shellharbour City Council. Previously Scott held executive roles in NSW State Government as Chief Financial Officer and Director of Strategy, Planning & Innovation at the NSW State Emergency Service. He was also the Chief Audit Executive of the organisation. Earlier, he was Chief Financial Officer of Thrifty Car Rental, owned by NRMA Motoring & Services and held senior finance, commercial and governance roles with BlueScope Steel Ltd and BHP Billiton Ltd. Scott's spent time abroad in the United States as Controller at the $3BN North Star JV manufacturing operation in Ohio. Scott is Board Director of Destination NSW, Sydney Surrounds Destination Network and Board Director of Bendigo Community Bank, Wollongong Branch. Scott holds a Bachelor of Commerce. His professional accreditation includes Fellow of CPA Australia, Australian Institute of Company Directors, Fellow of the Governance Institute of Australia and Fellow of the Institute of Managers and Leaders. Scott cares about building strong communities and improving the lives of those in need.
Ted Hanson
Property Agency Advance Certificate, Coal Mining Certificate

Ted is a Licensed Real Estate Agent with a 30+ year history of working in the real estate industry at practitioner and management level. Skilled in Negotiation, Business Planning and Coaching. Ted has strong networking skills, broad real estate knowledge and a profound desire to support disadvantaged communities.
John McEwan
John McEwan was appointed Company Secretary in March 2021. John is a Solicitor of the Supreme Court of NSW and one of only a small number of Lawyers who is a Law Society Accredited Specialist in both Business Law and Commercial Litigation Until recently, John was a partner of Heard McEwan Legal and is now engaged by the firm as a Consultant, working principally in the areas of corporate and business law including civil litigation. John is also a Nationally Accredited Mediator, an avid golfer and devoted family man. Having been a Director and Chair of a number of local "Not for Profit" organisations over several decades, John has a wealth of experience in governance and operations of charitable and NFP entities.
If you have any questions, get in touch with the Housing Trust team today.
We're available at 02 4254 1166 or info@housingtrust.org.au